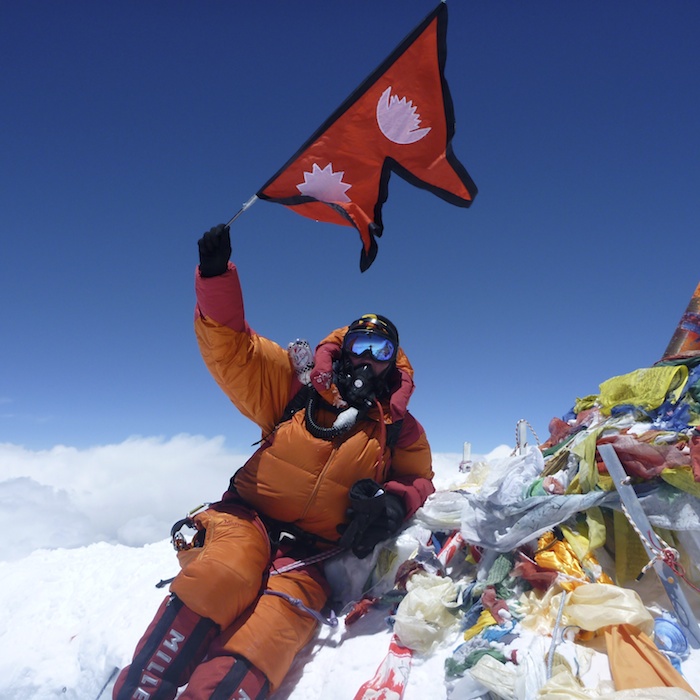 I vår artikelserie om att klättra Everest så är det dags för del 2 som ger en inblick i de första förberedelserna du bör tänkta på innan du går vidare. Artikeln är skriven på engelska då den har publicerats på en amerikansk artikelsida.
Getting started
A climbing program spanning the next four to five years is a good idea. Maybe your program should be even longer. There are many things you will need to work out before standing on the top of Mount Everest.
Here is one example of a climbing program:
Year 1: Introductory Europe – Mont Blanc The US – Mount Rainier
Year 2: Intermediate Himalaya – Island Peak/Lobuche Peak, The US – Denali
Year 3: Advanced +8000 m – Himalaya – Cho Oyu/Manaslu
Year 4 or 5: Goal Mount Everest 8,850m/29,029 feet
You might think, what about Aconcagua or Kilimanjaro, they are very high. Yes, they certainly are, and if you have a planned vacation to South America or Africa and want to give either a go, you should do so. You will get a much better understanding of your body's reaction to high altitude.
However, I prefer that people get used to snow during an early stage of their preparation for climbing Everest. Learning about Crampon techniques, how to use a climbing rope and how to tie knots are so very important. You will go to high snowy mountains with great confidence and know what to do in different situations.
Vacation
Is your supervisor willing to allow you vacation time so that you can go climbing for at least a couple of weeks? Or, if you run your own company can you afford to stay away that long? Do you have someone to fill in for you when you are out climbing? The sooner you prepare your travel plans with your company, the easier it will be to fulfill them.
Budget
It is not cheap to buy the required gear for alpine climbing. But to do it smart; make sure to buy high-quality clothing and gear. It will cost you a little bit extra, but it will last much longer. You might have the possibility to borrow some clothes or gear from friends? Also, you do not have to buy high altitude boots and a down suit right away. Another way to get some free clothing or gear is to ask your local outdoor shop if they are willing to sponsor you. Maybe they will want you to bring a flag with their company logo to the summit for a photo opportunity. Writing a blog keeping people posted about your expedition is fun and very popular. Climbing Everest with a guiding company is about USD 40,000 – 65,000 this season, Spring 2012. The climbing permit is what makes it so expensive. The cost to climb other mountains is much cheaper to climb.
Follow my upcoming articles on how you can successfully prepare yourself to actually climb Mount Everest. The third episode, in which I will detail which mountains to climb before going to Mount Everest, will be out soon.
Om bloggaren:
Michael Zettergren bloggar om det du behöver veta för att få en säker och rolig vistelse i naturen, föreläser gärna och är grundare till äventyrsresebolaget Adventure Lovers.
About:
Michael Zettergren blogging about everything you need to know to make your experiences in the mountains to pleasant and memorable trips. I'm doing presentations and are the founder and owner to the outfitter Adventure Lovers.